Trade fairs, also known as trade shows or expos, are events organized for companies to showcase and demonstrate their products, services, and innovations to potential buyers, partners, and industry peers. They provide networking opportunities, lead generation, and the chance to learn about new trends, technologies, and best practices in a given industry. There are several types of trade fairs, which can be categorized based on various criteria:
Industry-specific fairs:
These fairs focus on a particular industry or sector, such as automotive, electronics, fashion, food and beverage, healthcare, manufacturing, or tourism.
Consumer fairs:
These fairs target the general public and showcase a wide range of products and services from various industries. Examples include home and garden shows, boat shows, or wedding fairs.
B2B (business-to-business) fairs:
These fairs are designed for businesses to connect with other businesses in their industry or complementary industries. They typically emphasize networking, lead generation, and partnership opportunities.
International trade fairs:
These fairs bring together exhibitors and attendees from various countries and regions, focusing on global markets and fostering international business relationships.
Regional trade fairs:
These fairs concentrate on a specific geographic region, often showcasing local businesses and promoting regional economic development.
Specialized trade fairs:
These fairs have a narrow focus on specific sub-sectors, technologies, or niches within a larger industry, such as renewable energy within the broader energy sector, or virtual reality within the technology industry.
Trade conferences and seminars:
While not traditional trade fairs, these events are often organized alongside them to provide educational and networking opportunities. They feature expert speakers, panel discussions, and workshops related to the industry or theme of the fair.
Trade fairs can also be classified based on other factors, such as their size, frequency (annual, biennial, etc.), or format (physical, virtual, or hybrid). Regardless of the type, trade fairs offer valuable opportunities for companies to showcase their offerings, build relationships, and stay informed about the latest trends and developments in their industry.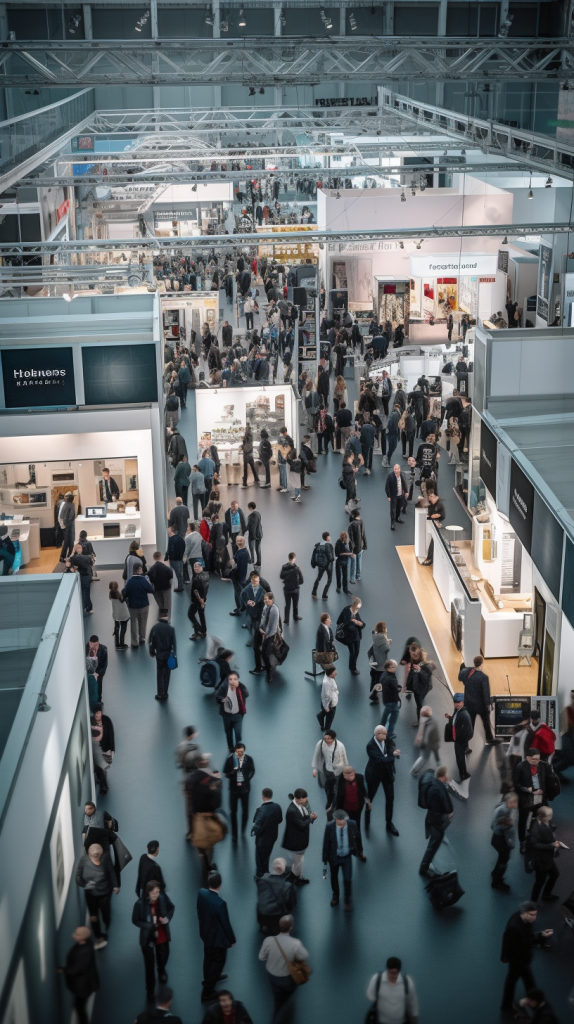 Deciding on the type of trade fair you want to participate in
In deciding on a particular trade fair, you need to clarify which one of these types of trade fairs is the most suitable for your company and product. If you have a consumer-orientated product and you want to get customer feedback on your product(s), then perhaps a general trade fair that is open to the public would be the best for you (like our Rand Easter Show or the Pretoria Show). On the other hand, if you produce a highly specialised piece of industrial equipment, then a specialised industry trade fair is probably better suited to your needs. On the other hand, if you are want to reach potential customers in more than one country, then an international trade fair is probably best. Understanding the different types of trade fairs will go a long way in helping you formulate your trade fair objectives better, and will also help you select the best trade fair to participate in, in order to meet your needs. With the different types of trade fairs in mind, you can now move on to formulate and document your trade fair objectives.