It is common throughout the world for industries and business sectors to establish national associations that look after the interests of the sector or industry in question. Some of these associations are proactive, while others are less active. Most of these associations maintain a range of industry information, statistics, sectoral studies, reports and contact details of industry/sector players. This information can be very useful to the prospective exporter mainly because the information is industry-related (that is, it is usually relevant and meaningful).
So where do I get this industry information?
Most associations (albeit not all) have websites and the best way to find a specific industry association in a particular country is to search for it using a search engine such as Google. Use the industry name as a keyword, as well as the word "association" and the country name (e.g. "Singapore"). With a little bit of effort, you should come right. Once you have identified a suitable association, contact the association by e-mail and ask them for the information you want (or any other relevant/similar information – it is unlikely that they will have exactly what you want). Some will provide this information for free; others will charge for it. Check out their websites and see what they offer.
Ask the SA trade representative
Another way of identifying these associations is to contact the South African trade representative and to ask him/her for help in identifying the association in their host country that services the industry/sector that you are in. Most trade representatives will oblige you with the relevant information.
Try asking you local trade or sector association
Still another way of getting the right information is to contact your industry/sectoral association in South Africa. Local associations may either (a) keep global industry information, statistics, news and trends on hand, or (b) at least have the contact details of other similar associations in other countries that they can refer you to. Calling on your local trade association is always a good step to take. Even if they have no information for you, the little bit of effort of calling on them will have cost you very little in time, effort and money.
Association Finder
To assist you in identifying local (South African) industry/trade/sector associations, we have compiled one of the most comprehensive and detailed databases of South African associations/federations/councils available in the country, called AssociationFinder. Take the liberty of visiting AssociationFinder and searching for your industry/sector association.
Click here to access AssociationFinder.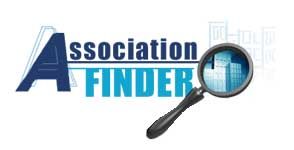 Additional links
You may also want to access:
Trade Associations
The DTI provides contact details for Export Councils, Industry Associations and Joint Action Groups.