Startup Tel Aviv SA 2017 opens
The Embassy of Israel in South Africa along with our partners Microsoft South Africa and El Al South Africa, is proud to announce that the fourth annual Start-up Tel Aviv South Africa competition is back. This year's competition is looking for passionate entrepreneurs between the ages of 25 and 37. Start-up Tel Aviv South Africa is searching for entries for novel companies that fall into the theme of "making the world a better place".The winner will travel to Israel for an intense, all-expense-paid, five-day startup experience in the heart of Tel Aviv in September 2017, during the exciting and innovative DLD Festival.
CLOSING DATE FOR ENTRIES is Thursday the 15th June 2017
read more
Invitation: Introduction to exporting training
The Department of Trade and Industry (the dti) in collaboration with Provincial Stakeholders invite potential Exporters to attend a three day
Introduction to Exporting Training. The purpose of the training is to prepare SMEs for the successful expansion of their businesses into international markets.
read more
LOOKING FOR FREIGHT FORWARDERS?
Whether you're an exporter or not are you looking for a freight forwarder? A searchable database can be found here.
read more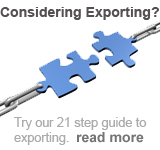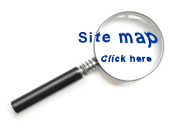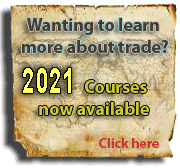 Featured book:
International Marketing - 2nd edition
Now available : Click here
R465
Thedti's National Pavilion List 2017/2018 is now available. Click here.
EXPORT QUESTION...


For your information. Here's a popular export question...
We intend to import stock into bond for export, some of which might be used for promotional purposes (no sale) and some might might/will be sent as consignment stock, but the major portion will be normal export sales although we do not have all the buyers signed up yet. We know we can hold the goods here for 2-years, but may we pay the supplier in full or in part in the meantime? What else should we look out for?
read the answer from FreightTraining
Would you like to subscribe to the dti's Trade Lead Bulletin?
the dti's Trade Lead Bulletin is a weekly roundup of international business opportunities received from the dti's network of foreign economic representatives and other reliable sources for distribution and matching to South African small and medium-sized export-ready firms.
If you would like to subscribe to the dti's Trade Lead Bulletin mailing list, please complete the subscription form and e-mail to tradeleadbulletin@thedti.gov.za
For enquiries, contact +27 (12) 394 5792 or tradeleadbulletin@thedti.gov.za
COUNTRY NATIONAL DAYS
Bear these dates in mind when dealing with the following countries: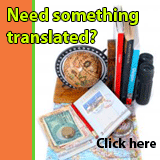 Thedti Export Help Desk

The Department of Trade and Industry has established an Export Help Desk at the dti Campus in Pretoria to provide South African fi rms - small, medium and large enterprises - with export information and advice. The objective of the help desk is to respond to client enquiries within 24 hours.
read more...
TRADEMAP
WHO CAN HELP ME?
Do you need the information from Trade Map but don't have the time or inclination to do it yourself? No problem, we at ExportHelp will compile a report for you for four countries of your choice based on the Trade Map data for as little as R995 excluding VAT. We simply need to know what the HS codes are for the products that you plan to export and the countries you are interested in and we will then compile the report for you.
Contact us.


SPOTLIGHT :SAFVCA

Export Councils have been established to promote selected industry sectors. Here we focus on theSouth Africa Fruit and Vegetable Canners Association (SAFVCA).


The SAFVCA, a key Export Council, oversees the processing of more than 600 000 tons of fresh fruit, tomatoes and vegetables annually by the association's members. These are sourced from 1 500 farms and generate sales of nearly R5.0 billion. Members directly employ nearly 12 000 workers and 532 administrative and sales staff. Approximately 85% of canned deciduous fruit and pineapple products are exported every year. To learn more about what the SAFVCA does and what it offers its members

click here

.