Market and Showcase Your Products at the World Food Moscow 2019 at the Crocus Expo in Moscow, Russia from 24 to 27 September 2019
the dti invites you to submit your application to participate and showcase your products at the World Food Moscow fair, from 24 to 27 September 2019 in Moscow, Russia. The deadline date for the submission of complete National Pavilion application forms is 17 April 2019.
read more
Market Your Products at the Anuga 2019 in Cologne, Germany From 5 to 9 October 2019
the dti extends an invitation to exporters of agro-processing products to apply to participate in Anuga 2019, scheduled to take place from 5 to 9 October 2019 in Cologne, Germany. The deadline date for the submission of complete National Pavilion application forms is 6 May 2019.
read more
Market and Showcase Your Products at the DSEI 2019, Excel, London from 10 to 13 September 2019
The Department of Trade and Industry (the dti), extends an invitation to companies with defence-related products to apply to participate at the DSEI 2019 Exhibition, which is scheduled to take place from 10 to 13 September 2019. The deadline for submission of complete National Pavilion application form accompanied by all supporting documentation is 10 April 2019.
read more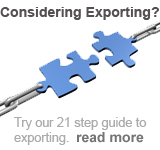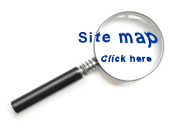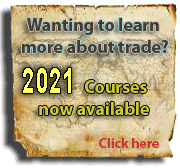 Would you like to subscribe to the dti's Trade Lead Bulletin?
the dti's Trade Lead Bulletin is a weekly roundup of international business opportunities received from the dti's network of foreign economic representatives and other reliable sources for distribution and matching to South African small and medium-sized export-ready firms.
If you would like to subscribe to the dti's Trade Lead Bulletin mailing list, please complete the subscription form and e-mail to tradeleadbulletin@thedti.gov.za
For enquiries, contact +27 (12) 394 5792 or tradeleadbulletin@thedti.gov.za
LOOKING FOR FREIGHT FORWARDERS?
Whether you're an exporter or not are you looking for a freight forwarder? A searchable database can be found here.
read more
Thedti's National Pavilion List 2017/2018 is now available. Click here.
EXPORT QUESTION...


Here's a popular export question. Do you know the answer?
What is the difference between using the Incoterm CPT as opposed to DAP: what are the advantages and disadvantages – and is there a price difference?
read the answer from FreightTraining
Invitation to participate in the outward selling mission to India
The Department of Trade and Industry (the dti) invites interested companies to apply to participate in the Outward Selling Mission (OSM) to India. The Mission forms part of the dti's objective of growing exports of South African value-added products and services in high growth markets in Asia. the dti has planned a programme of activities which includes trade seminars, mini exhibitions, business-to-business meetings and business site visits. The closing date for receipt of application forms is 10 May 2019.
read more
the dti Export Help Desk
The Department of Trade and Industry (the dti) has established an Export Help Desk at the dti Campus in Pretoria to provide South African firms - small, medium and large enterprises - with export information and advice. The objective of the help desk is to respond to client enquiries within 24 hours
read more
COUNTRY NATIONAL DAYS
Bear these dates in mind when dealing with the following countries: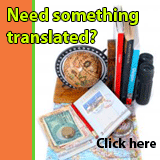 TRADEMAP
WHO CAN HELP ME?
Do you need the information from Trade Map but don't have the time or inclination to do it yourself? No problem, we at ExportHelp will compile a report for you for four countries of your choice based on the Trade Map data for as little as R995 excluding VAT. We simply need to know what the HS codes are for the products that you plan to export and the countries you are interested in and we will then compile the report for you.
Contact us.


SPOTLIGHT :SAFVCA

Export Councils have been established to promote selected industry sectors. Here we focus on theSouth Africa Fruit and Vegetable Canners Association (SAFVCA).


The SAFVCA, a key Export Council, oversees the processing of more than 600 000 tons of fresh fruit, tomatoes and vegetables annually by the association's members. These are sourced from 1 500 farms and generate sales of nearly R5.0 billion. Members directly employ nearly 12 000 workers and 532 administrative and sales staff. Approximately 85% of canned Apriduous fruit and pineapple products are exported every year. To learn more about what the SAFVCA does and what it offers its members

click here

.

Featured book:

International Marketing - 2nd edition
Now available : Click here

R465